Urban Explorers: Hidden Cities – A Memoir of Urban Exploration
Our species' curiosity leads us to explore nature and the wilderness, searching to see and experience something new. History books and documentaries are chock full of stories of the places humans have gone to discover and experience that which they could not in their ordinary lives. Why do we only associate exploration with nature? More than half of the population now lives in cities, and according to Moses Gates, there is a lot to explore.
Gates is part of a culture of people who call themselves "urban explorers." They scale buildings, climb in holes, shimmy through cracked walls, climb bridges– all in effort to find a new way to see what surrounds them.

Gates says, "We are prisoners by boundaries not put in place by mountains or rivers, but boundaries put in place by signs." He asks, "What if those boundaries weren't real? Where could you go? What could you see? What else is out there?"
In his new book, "Hidden Cities: A Memoir of Urban Exploration," Gates takes us with him to the secret corners of the world's great metropolises. He invites us to join him in his quest to see anew.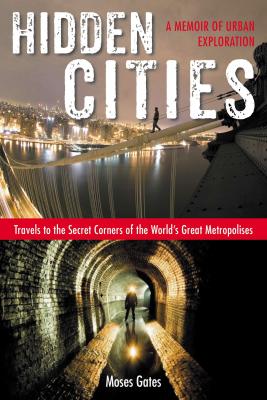 We accept! The Possibility Practice is a way of seeing, of thinking, of talking, that enables you to see anew, all the time, in all circumstances.  As Moses makes note of, most of the signs that dictate where we go (he is talking about urban environments, but we think that is true emotionally too), establish boundaries that have been constructed.  What if they aren't real?
How can you go beyond the street signs and boundaries?  Practice. Practice, and you will not only see anew, you will develop your capacity to do so, and open up all kinds of possibilities. Become an explorer of all the places you inhabit and go to – relationships, work, your home, the subway,  the parkway, where you go food shopping, your front stoop, or the elevator in your building. What are the nooks and crannies, the corners and precipices that you haven't explored?
The possibilities are endless.
---